Dormitory Bungalow - 10 people
Loading in progress…
100% Secure Booking, Best Rates Guaranteed, Instant Confirmation

Dormitory bungalow
The dormitory bungalow includes:

- 10 beds 190 x 200
- a closed private terrace.
You just have to make your bed!

The price includes: accommodation, bedding (mattress and pillow) and adornment (sheets, pillowcases, duvet). You just have to make your bed!

Collective sanitory: toilet, shower, sink, hot water, bath mats, toilet paper.
Access to collective 3 toilet blocks (women / men / families or persons with reduced mobility with all the equipment for baby: changing table, bath, potty, toilet reducer ...).

The dormitory has a fridge but you also have access to the communal kitchen which includes stove, microwave, grill, dishes, washing up liquid, tea towel and trash bag. You will also have access to a drying room.

Several options are possible in addition to night: towel with shower gel, laying sheets before arrival, cleaning at the end of the stay.You can also add the optional linen service and a babysitting service (for babysitting on site).

Price per person according to the occupation of the bungalow:
1 person: 8,800 XPF (73,74 €)
2 people: GBP 4,650 (€ 38.96)
3 people: 3 600 XPF (30,16 €)
4 people: PHP 3,075 (25,76 €)
People benefiting: 2 760 XPF (23,12 €)
6 people: 2 550 XPF (21,36 €)
7 people: XPF 2,400 (€ 20.11)
8 people: PHP 2,288 (19,17 €)
9 people: XPF 2,200 (€ 18.43)
10 people: XPF 2,130 (€ 17.84)
Maximum Capacity:10 person(s)
Single Beds:10

Check-in Time 12:00
Check Out Time 10:00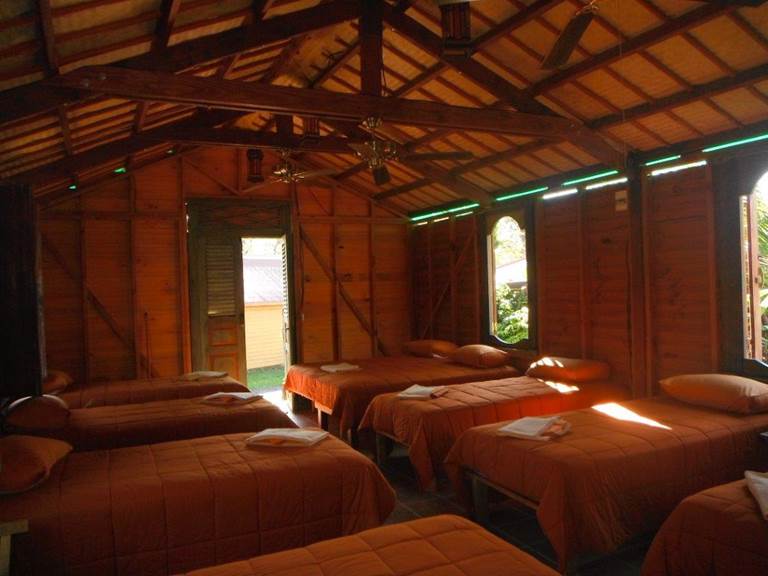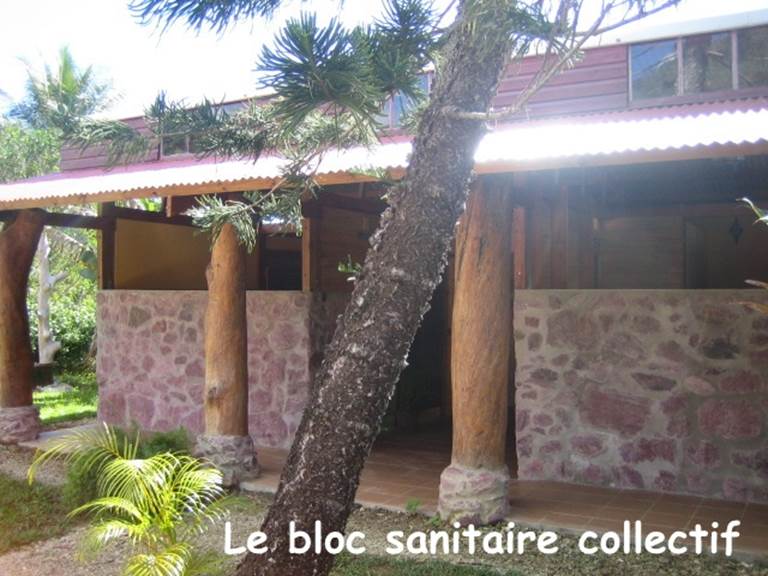 Baby cot
Child's bed
Garden furniture
Private terrace
Refrigerator